What Our Customers Have to Say
I'm surprised on how fast it worked!
Good service! Tech came on time and from one treatment, all the German roaches are finally gone. I'm surprised on how fast it worked! Highly recommended! Thank you Alex! — Riley B.
I will not not hesitate to contact you on any future pest concerns.
Freddie met with me on the same day I called about a mouse I heard in our ceiling. Upon assessing the situation he recommended I fill the side of an exterior electrical conduIt hole myself as the mouse had probably left for the day.
He did not charge for his time and expert advice. To the management of Menehune, you have a great employee and I will not not hesitate to contact you on any future pest concerns. — Mahalo, Michael
Oh man, these guys are the best.
Oh man, these guys are the best. On a Friday night we heard scratching, scurrying and squeaking coming from the ceiling and could. not. sleep. At around 1am I used Yelp to request for a quote and within 20 minutes received a response! The very next morning Alex called and gave us the low down on rodents and their parkour skills (FYI: they jump 2.43 metres [8 feet] horizontally 1.2 metres [4 feet] vertical) he doled out tips and suggestions on prevention, areas of interest and what to look for to indicate whether or not they're nesting, curiously exploring or migrating and that was just on the phone.
Shortly thereafter he came out to the home to run a perimeter check, double checked all possible access points, jumped up into our attic/crawl space and found a possible entry point. He set a few traps, showed us how to reset them safely, what bait to use (all natural ingredients) and what sounds to keep an ear out for. Additionally, Alex made suggestions about what kinds of material to use to secure weak spots and how to keep them out.
A few more sleepless nights later and BOOM! We got one. Sent Alex an update and picture to show the successful catch and he provided more tips on how long to leave them out for just in case there were more. He also provided cleaning and maintenance tips on the traps for future use if needed. So they get 5 stars for their speedy response, great communication, knowledge and willingness to share information. 10/10 recommend. — Shar F.

You are the best!
We have been using Fred's (Jay) service for many years because he continues to offer superior service each time he comes! Fred is not only knowledgeable and professional; he is also personable. He takes the time to explain treatments, procedures, causes, solutions to us…and answers all questions we may have. In addition, he is so willing to listen to any concerns we may have. Throughout the years, Fred has brought us a great deal of comfort because his advice and solutions are always successful. Thank you, Fred, for being you and for your sincere dedication to making others happy! You are the best! — Herman and Joyce C.

Professional. Courteous. Thorough. Reassuring.
Professional. Courteous. Thorough. Reassuring. Smooth process from the initial consultation through the day of tenting. Our next door neighbor used another company and was very disappointed. We have been very happy with this experience and would recommend to all our family and friends. Jason and Pua are awesome. — Jodi N.

You will not be disappointed!
Actually Menehune Pest Management LLC deserves a TEN!
we had our home tented two years ago. Menehune was'nt the cheapest for the most expensive. Jason Sahara the owner came out and gave us a fast firm estimate, and we went with them .
Fast forward to 1.5 years, we started noticing termit dust and called Menehune Pest Managament to inspect the dust, they treated the spots several times, but these termites kept making dust.
But true to their contract and word, Jason said he would honor the retenting and told us several time he would retent if neccessary. We scheduled the tenting for the second time. Jason also stopped by to make sure everything was going right on the day of the tenting. On the day of tenting the crew made sure of checking everything to make sure the seals would be extra sealed. The team were always on time and made sure everything was put back.
We appreciate Menehune Pest Management's commitment and service. Their staff is always friendly and professional. Use Menehune Pest control, you will not be disappointed! — Vance O.

Our Guarantee
We operate under the highest professional standards and keep up with the latest industry practices and products to keep our clients, their pets, and our environment safe. We pride ourselves in the number of loyal, repeat customers we have acquired since our beginnings. Your Satisfaction is Guaranteed with us!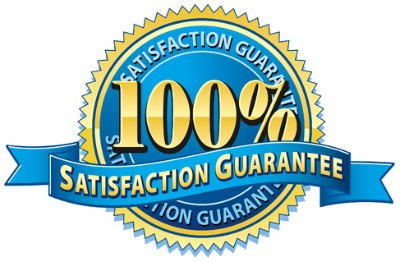 Awesome service and pricing is fair and reasonable!
Awesome service and pricing is fair and reasonable, chose Menehune after getting 2 other quotes…had both ground termite and house tenting completed this past wknd and all went smoothly…Alex and Pua were great to work with both friendly, informative and professional…very prompt in answering questions and responsive to requests. Mahalo again! — Mililani Family

Highly recommended!
Extremely satisfied with Menehune Pest Management . They were on time, cordial, affordable and very efficient. This is the 2nd time we've used them and both times, the owner Jason Sahara, took his time to explain everything in detail and gave us optiions. We are very happy with the customer service , follow up and we'll definitively use them again. Highly recommended! — Eric Y.

Recommend his services? Definitely!
I had five different vendors selected, or inquired for a termite inspection. Out of the five four had responded, but Menehune caught my attention. Originally contacted YELP, and eventually a response by Jason was immediate and professional. Appointment was set up, Jason promptly showed up as agreed, accomplished my home inspection and gives an attractive discount to Veterans. Recommend his services? Definitely! Mahalo, for the recognition in your services to persons who are presently or have served in the Military. — Thomas P.

Jason came to the rescue once again!
Jason came to the rescue once again! He is very honest and his charges are reasonable. Shows up at my tenants' units on time every time.
I have hired Menehune on several occasions and the results were always satisfactory. Thank you Jason! — K. L.

One of the best!
One of the best! Kyle was super responsive to all my questions and was very accommodating throughout the process. I had my house sprayed for bugs, Kyle and his partner were very thorough and took their time to ensure the entire property was taken care of. Call these guys up! — Trinh H.

I would recommend this company, and especially Freddy, to anyone looking for pest control.
Freddy came to my apartment today to treat for bedbugs. He was super friendly and kind which put me at ease. He answered all my questions and worked quickly and efficiently. I am fairly new to living alone so I was anxious about dealing with the bedbug problem by myself, so I'm so glad I found Menehune Pest! I would recommend this company, and especially Freddy, to anyone looking for pest control. — Katie G.

Get a FREE Home or Business Pest Control Quote!
Service Areas
Menehune Pest Management is the #1 Company providing Island Side Professional Termite & Pest Control Services for Oʻahu including the following areas: Hawaii Kai, Waimanalo, Kaneohe, Oahu, Waianae, North Shore, Kapolei, Wahiawa, Mililani & Moanalua.