Preparing for Tent Fumigation
Our Guarantee
We operate under the highest professional standards and keep up with the latest industry practices and products to keep our clients, their pets, and our environment safe. We pride ourselves in the number of loyal, repeat customers we have acquired since our beginnings. Your Satisfaction is Guaranteed with us!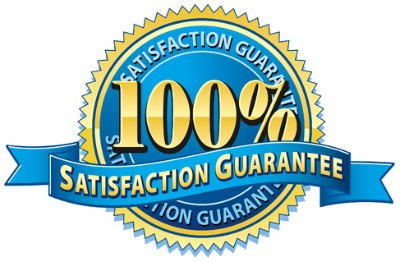 Preparing for your Tent Fumigation
Here are a few things you will need to do to prepare your home for your tent fumigation date:
Cut back foliage, shrubbery and landscaping at least 24″ from the structure allowing room for tarps.
Make overnight accommodations for your family (pets included), as you will need to stay away for 24-48 hours.
If your property shares a property line with a neighbor, don't forget to inform that neighbor of your fumigation date so they may relocate their pets and allow us access to perform fumigation.
If you have gas appliances, we will turn off your gas on your fumigation date. However, you must call The Gas Company at 808.535.5933 so you can schedule one of their qualified technicians to turn it back on. NOTE: there is a fee to turn your gas back on that you will see on your next bill.
Double Bag or Remove the following items: (Click here to download what to bag handout.)

Any food where original manufacture seal has been broken/tampered with.
Drugs and medicines (OTC and/or prescription); tobacco, vitamins and other digestible pills, supplements and lozenges where original manufacture seal has been broken/tampered with.
Pet food (including feed) in bags and boxes.
Chips, pasta, bread, cereals, rice cookies, crackers and any other items in plastic, paper or cardboard bags (even if it has never been opened).
Beverages, snacks, sauces in metallic foil-lined containers.
Anything in resealable containers (i.e. cream cheese, cottage cheese).
Eggs, fruits, vegetable and any other produce items.
Here are a few documents you may download to go into more depth as to what to expect for your tent fumigation:
Fumigation Planning Guide
What Hawaiʻi Homeowners Need to Know
Get a FREE Home or Business Pest Control Quote!
Service Areas
Menehune Pest Management is the #1 Company providing Island Side Professional Termite & Pest Control Services for Oʻahu including the following areas: Hawaii Kai, Waimanalo, Kaneohe, Oahu, Waianae, North Shore, Kapolei, Wahiawa, Mililani & Moanalua.